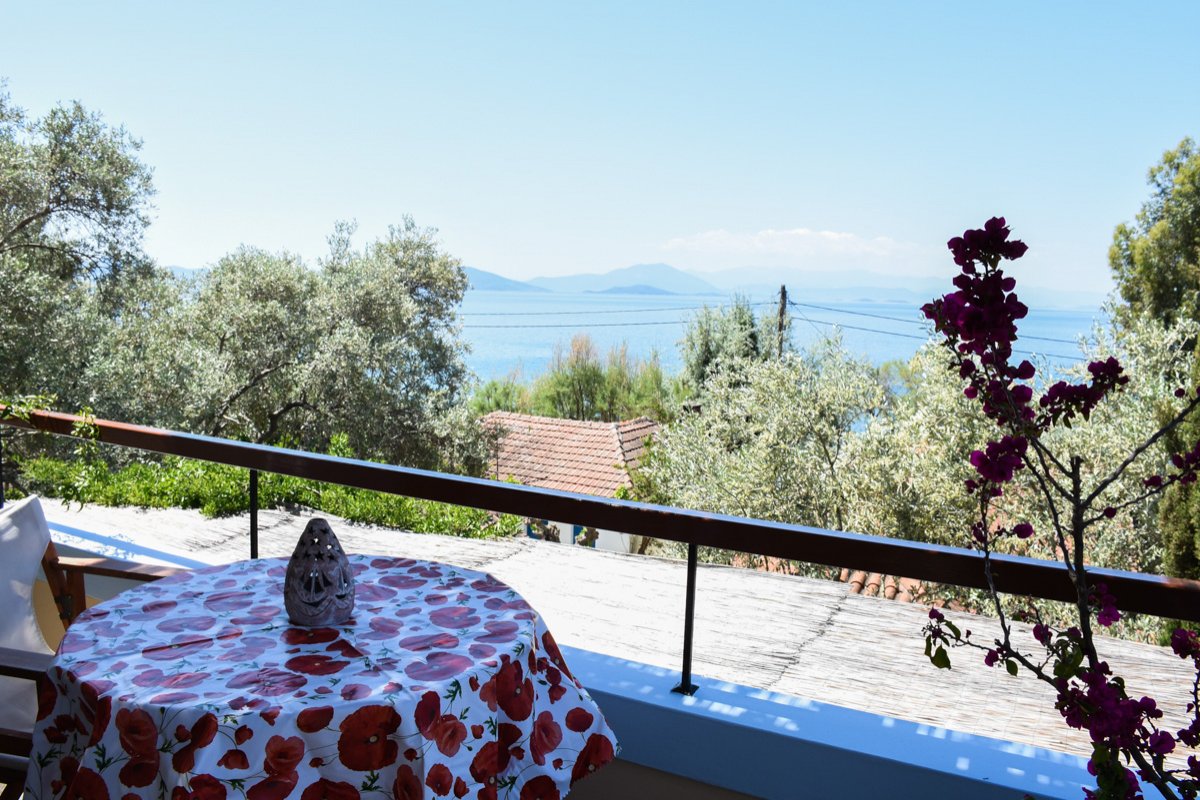 Southern Pelion combines mountain and sea. There is also easy access both to the Pagasetic Gulf and to the beautiful and wild beaches of the Aegean Sea, constituting a pleasant and special summer destination.
Erofili is at the Pagasetic Gulf, and specifically at Kalamos, Argalasti. Kalamos is a picturesque settlement in Southern Pelion, 6 km away from Argalasti and 48 km away from Volos.
In particular, it is on the west side of the Pelion peninsula, and it offers beautiful and calm beaches with crystal clear waters. EROFILI apartments are in a lush setting, which is surrounded by olive groves, and has a view to the endless blue of the Pagasetic Gulf. The accommodation at EROFILI apartments in combination with the wonderful natural environment and fresh air, offer moments of relaxation and rest for you and your family.
For the more adventurous ones, there are various activities in offer, such as hiking, sailing and horseback riding. With the apartments as their base, guests can visit the picturesque villages of the wider area of Pelion and the beautiful beaches, as well as taste rich delicacies in local taverns.
It is worth visiting Argalasti, which is known for the impressive church of Agioi Apostoli Petros and Pavlos with the famous marble belfry, which was built in 1913 and was constructed based on Agia Foteini of Smyrna, the Church of Agia Paraskevi, and the central circular square of the village with the perennial plane trees and the picturesque small taverns, such as Nikoleta's tavern and SFINTIS' coffee shop, where you can enjoy original local flavors.
The cobbled roads of the village lead you to neoclassic mansions the Elementary School of Argalasti and the girls school which is constructed in the 19thcentury, where Varnalis taught, as well as the "Koueni", "Chantzi", "Ai-Gianni" and "Kamara" fountains, the names of which have been linked to local legends, and are considered to be significant sights, are also remarkable.
Moving downwards towards Kalamos, do not miss the opportunity to visit the monastery of Agios Nikolaos, which was built in 1732, and where today the Conference Center of the University of Thessaly is housed.
Photo Gallery